Google earnings report: Profit beats the street, revenue grows 24%, stock split announced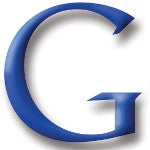 Last quarter saw Google's revenue
eclipse $10 billion
for the first time, but their earnings per share missed street estimates slightly. This quarter Big G is singing a happier tune, reporting revenue of $10.65 billion, and earnings per share (EPS) of $10.08, which significantly beat the street consensus of $9.65.
Google CEO Larry Page said,
"Google had another great quarter with revenues up 24% year on year. We also saw tremendous momentum from the big bets we've made in products like Android, Chrome and YouTube. We are still at the very early stages of what technology can do to improve people's lives and we have enormous opportunities ahead. It is a very exciting time to be at Google."
Google also announced they will be creating a new class of "non-voting" stock that can be used without diluting the governance structure of the company. Current stock owners will get a share of the new stock for each currently owned stock, meaning that this is essentially a 2:1 stock split. The proposal was passed unanimously by the board of directors.
FEATURED VIDEO
Google's cofounders, Larry Page and Sergey Brin, released a statement explaining the structure and how they believe it will allow Google to continue to concentrate on the long term, saying:
"We have always managed Google for the long term, investing heavily in the big bets we hope will make a significant difference in the world. Some of these bets have been tremendous, funding our activities and generating significant gains for our shareholders. Others have been less successful. But the ability to take these kinds of risks has been crucial to Google's overall success and we aim to maintain this pioneering culture going forward."
Google's earnings call is going on right now, and we'll be sure to report any important mobile information that is disclosed during it.
sources:
Google Investor Relations
,
2012 Founders Letter