Google reports Q4 earnings, says a quarter of a billion use Android globally
5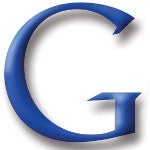 For the first time in company history, Google brought in
more than $10 billion in revenue
during a quarter. The company reported Q4 revenue of $10.58 billion, a 25% increase from the $8.44 billion that the company reported last year. GAAP net earnings rose to $2.71 billion from $2.54 billion reported in the 2010 quarter. Earnings per share came out to $8.22, a 5% increase from the $7.81 reported by the Mountain View based company in 2010. The company has 3 million more shares outstanding this year.
As we reported earlier, the company said that it
has over 90 million Google+ users
with 54 million active daily. Around the world,
a stunning 250 million people are using an Android handset
and a total of 11 billion apps have been downloaded from the Android Market. Google CEO Larry Page said, "
I am super excited about the growth of Android, Gmail, and Google+, which now has 90 million users globally – well over double what I announced just three months ago. By building a meaningful relationship with our users through Google+ we will create amazing experiences across our services. I'm very excited about what we can do in 2012 – there are tremendous opportunities to help users and grow our business
."
Assuming that the deal closes, next year's earnings will be impacted by the
inclusion of Motorola Mobility's results
. It will be interesting to see how manufacturing Android phones impacts Google's bottom line. Wall Street didn't go for the report too much as Google's stock
dropped more than 9%
after hours, for a decline of more than $57 to $581.90.
source: Google,
Yahoo!Financial