Google announces the In Apps search you've been waiting for
1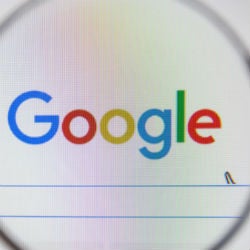 Google has been promising for years to give users the ability to search for information that exists within the apps on your phone, but it was never quite able to make good on the promise. But, it looks like Google is finally able to give you the search option you've been waiting for with the new option to search "In Apps" on your phone.
This seems to be an extension of
Google's deep links
within apps, but to cover far more content. The new search mode is called (appropriately) "In Apps" and Google says it will allow you to use the Google app on your Android phone in order to find content stores within the apps on your phone. This means you will be able to use the Google app to find people in your Contacts, messages in Messenger, Hangouts or Gmail, music in Spotify or Google Play Music, videos in YouTube, or notes from Evernote or Google Keep.
Unfortunately, some apps won't enable In App search right away. Google says Facebook Messenger, LinkedIn, Evernote, Glide, Todoist and Google Keep will be enabled "in the coming months", so it's unclear what apps aside from Gmail, Spotify, YouTube, and Google Calendar will be available from the start.
Interestingly, LG's V20 will be the first phone to have the In Apps tab available in the Google app, much like the V20 will be the first phone to be released with Android 7.0 Nougat, not any Nexus device. Of course, just because the V20 is out first doesn't mean the Nexus devices and other phones won't get the rollout soon enough afterwards.