Google Play store gift cards expected to launch on August 26
2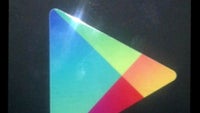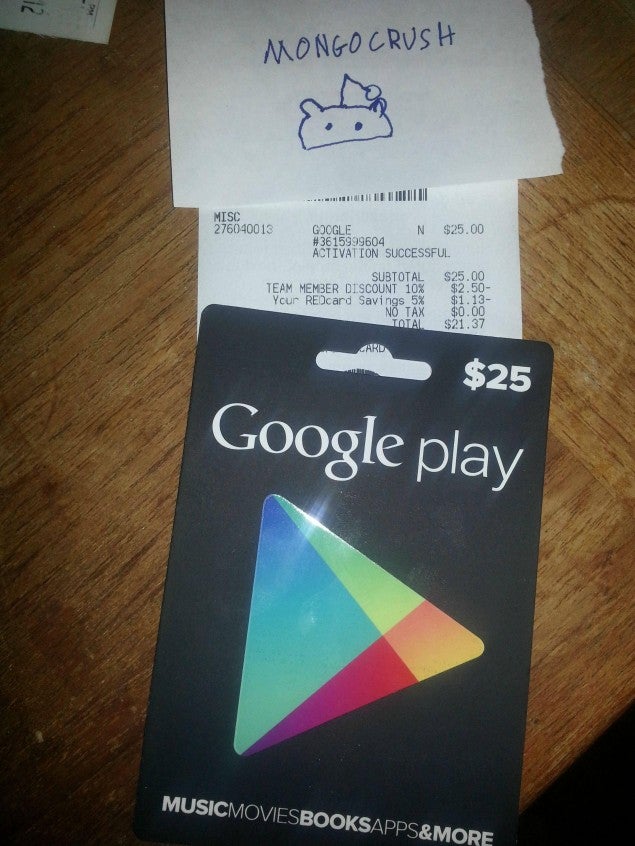 Google Play gift cards are coming soon
You've probably heard the news already, but in case you haven't,
Google Play gift cards
are expected to be released pretty soon. By redeeming one, Android users will be able to add credit to their accounts and then spend it on content, such as games, books, music, or movies from the Google Play store. Apparently, some retailers have the cards in stock already, and a lucky shopper even
managed to grab one prior to their official launch
.
As for the rest of us, we will be able to find them on retailers' shelves pretty soon, if what is said in this leaked memo is to be believed.
Google Play store gift cards are expected to go on sale on August 26
, which is this coming Sunday. The memo comes from Target's internal system, according to the source. Of course, this is just a rumor, and rumors should always be taken with a grain of salt. Still, it won't be long until we know for sure whether this leaked information is correct or not.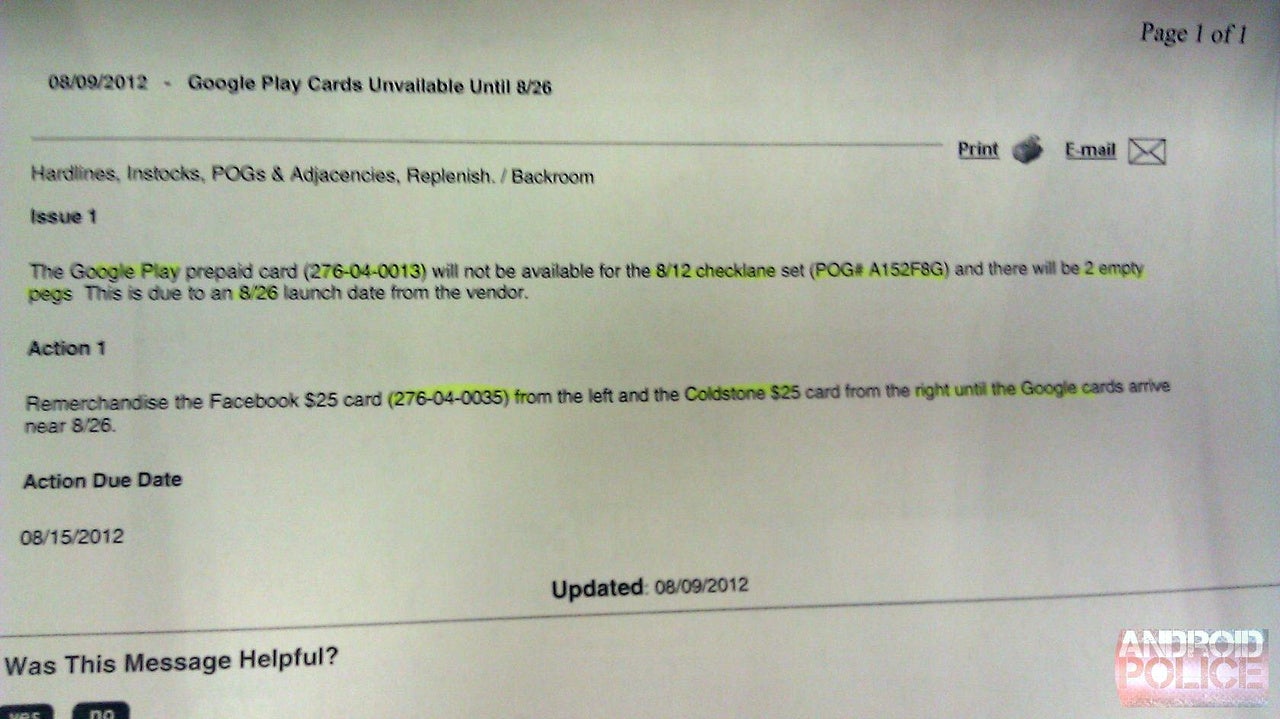 Google Play gift cards are expected to launch on Sunday
Recommended Stories