Google Play growing faster than Apple's App Store, but still trailing in revenue
24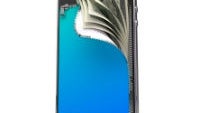 Just a couple weeks ago, app tracking data came out from
App Annie
showing that Android has been generating more app downloads in the Google Play Store, but Apple is still pulling in more than twice the revenue. New statistics from Distimo show a similar comparison on total revenue, but it also shows that Google Play is growing much faster than the App Store.
According to Distimo, over the last 6 months the Google Play Store has seen its revenue grow 67%, and it has gone up 11% in just the last month alone. On the other side of things, Apple is not seeing that sort of growth. Over the past 6 months the App Store has seen just 15% growth, and only 3% in the past month. But, the end result still has Apple earning about twice as much as Google.
The international numbers show much the same story as App Annie did with the U.S. and Japan leading the way on App Store revenue, and the U.S., Japan, and Korea bringing in the most for Google Play.