Google Play Store sees whooping 137% increase in revenue in the first 7 months of 2012
50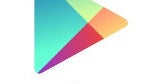 It looks like the habits of Android users are beginning to change and they are now starting to pay for the stuff they are using. This change is indicated by the increase of revenue for the Google Play Store, which has been pretty substantial so far this year.
According to analytics company App Annie, the Play Store has seen a terrific 137% growth of revenue during the first seven months of the year. This is a very good thing for both customers and developers, as it means that devs will be rewarded for their hard work, while customers will be enjoying more and better apps in the future.
Until recently, one of the main problems in Google's app ecosystem was that many people preferred to just sideload .apk files on their devices, bypassing the Play Store and the need to pay for the product. This has been putting a lot of developers off, who decided to keep their apps exclusive to iOS, as they could capitalize better there. With user habits continually changing, Android may be able to close in on Apple in terms of this metric soon.
via:
AndroidAuthority