Deal: Save $250 on a Google Pixel 2 XL, or $200 on a Pixel 2 (Verizon only)
5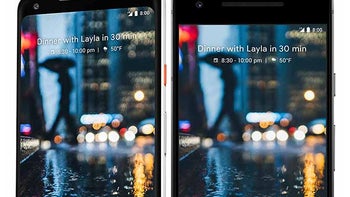 At the end of 2017, for a brief period of time, Best Buyallowed Verizon customers to save $300 on the Google Pixel 2 and Pixel 2 XL. Asof this week, the retailer is back with a new Pixel deal, though a slightlyless generous one.
Right now, Best Buy lets you save $250 on a Google Pixel 2 XL, or $200on a Google Pixel 2. The deal requires you to activate the phone(s) with a 24-month installment plan on Verizon, withsavings being reflected in reduced monthly payments - this means you're notgetting a price cut if you want to buy the handsets outright. Both the 64 GB, and128 GB variants of the Google Pixel 2 and Pixel 2 XL are included in the deal.
As we reported earlier today, Best Buy also has some nicedeals on Verizon's Samsung Galaxy Note 8, Galaxy S8, and Galaxy S8+. All inall, if you're in need of a new high-end Android smartphone, you don't want to waituntil new models hit the market, and you're OK with living with Verizon for 24 months, we'd say this is a good time for finding an advantageous deal.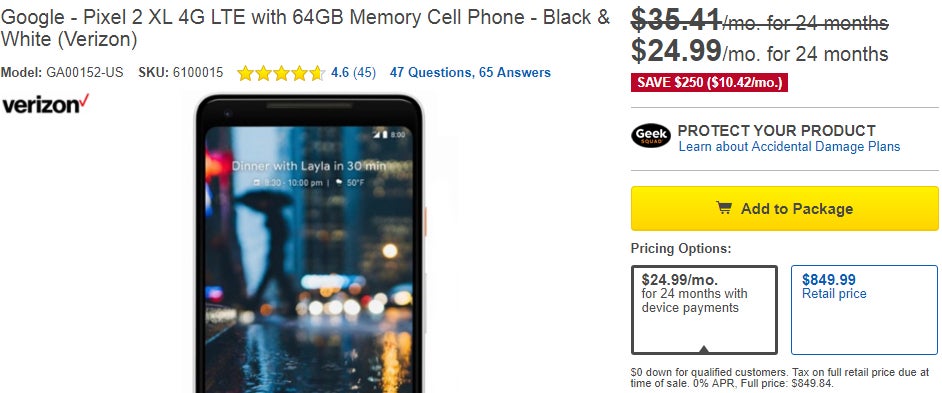 source: Best Buy (Pixel 2, Pixel 2 XL)