Deal: Save $250 on Verizon's Samsung Galaxy Note 8, S8, and S8+
6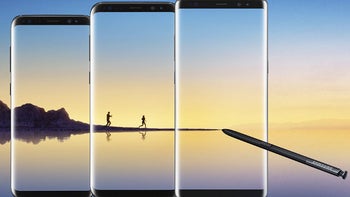 If you're a Verizon Wireless customer, or want to becomeone, and you need a new high-end Android phone, Best Buy currently has a prettyattractive deal for you. The retailer lets you save $250 on the Samsung GalaxyNote 8, Samsung Galaxy S8+, and Samsung Galaxy S8, as long as you're buyingthem with a monthly Verizon Device Payment.
The $250 savings aren't instant, but will be reflected in reduced monthlypayments over 24 months. At the end of this period, you'll end up paying $686for a Samsung Galaxy Note 8 (instead of $936), $590 for a Galaxy S8+ (insteadof $840), and only $506 for a Galaxy S8 (instead of $756).
Unlike other deals available at Verizon and Best Buy, thisone does not require you to trade in your old phone. You can even save anadditional $150 if you're a T-Mobile customer and you port your number toVerizon (new phone and new line required). More details on these offers areavailable at Best Buy's website - see the source link below - as well as inBest Buy stores nationwide.

source: Best Buy