Google Glass aiming for a Google I/O 2014 release
11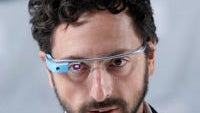 Despite Google's Eric Schmidt saying back in April that Google Glass wouldn't be ready for a
consumer release until Spring 2014
, there has been enduring hope that Google would find a way to release the device
in time for the holidays
this year. It was a thin hope, and a new report is trying to recalibrate expectations and remind people that we shouldn't expect Glass until next year.
According to a new report, it looks like Google is aiming to release Google Glass sometime around Google I/O 2014, which is expected to happen in May. Given the way Google handled this year's I/O, which was an actual
developer's conference
, with just some software update announcements, it may not be reasonable to expect the actual release announcement at I/O. But, sometime around then seems like a good bet.
Google Glass has been in beta testing for months now with developers and early adopters who were willing to drop $1500 on the device. There is still no official word on the pricing for the consumer release, but there have been rumors that Glass will eventually
cost $300
.