Google Glass might cost $300 at launch
40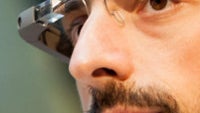 Google Glass might launch by the end of the year, but its price could turn out to be much more affordable than you'd think. Google could price its smart glasses at the
extremely low $299
, multiple times less than the $1500 developers paid for the early "Explorer Edition".
The $300 price suggestion comes from Taiwan's Topology Research Institute, and is not officially confirmed by Google, so take it with a grain of salt.
The price estimate is based on the possible bill of materials (BOM) for Google Glass. The
projector inside the little glass
costs around $30 to $35 to manufacture and is made by Taiwan based Himax Display.
"We believe wearable devices will face the first wave of growth in the coming one to three years due to their innovative features, and will then experience a rapid growth in the next phase when the market becomes more mature,"
chief Topology Research analyst Jason Tsai said.
Three weeks back on July 22nd, Google announced it will acquire a 6.3% stake in Himax Display.
Now, do not expect Google Glass to become a mass market device right away. It is expected to first attract developers and estimations point out Glass shipments might reach 124 000 units.
source:
China Post