Google Assistant adds new WhatsApp integrations
6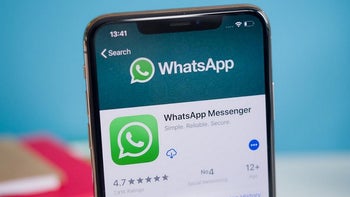 According to Statista
, WhatsApp is the most popular messaging app in the world, although in the U.S. it is third. No matter how you slice it, the Facebook-owned app is extremely popular. And so is
Google Assistant
. The virtual digital assistant can send text messages through WhatsApp (just say "O.K. Google, send WhatsApp message") which comes in handy if you are sending a message that you want encrypted. Of course, the recipient of your message must be a WhatsApp member.
But suppose you want to make a video or voice call using Assistant? Well, it used to be that video calls would automatically go through Duo or even Hangouts. Voice calls simply go through your carrier's network. But as we pointed out, WhatsApp has a lot of pull. Remember,
Facebook paid $21 billion for the messaging app
in a deal that closed in 2014.
So today Google announced
that Assistant will now make voice calls and video calls through the WhatsApp Android app.
To make a video call through WhatsApp, you can say "Hey Google, WhatsApp video John." Google didn't say how to initiate a voice call, but we would guess that it would go something like "Hey Google, WhatsApp call John." Unfortunately, Google doesn't go into great details about this with its announcement today, and neither WhatsApp video calls or voice calls worked for us. It could be that Google jumped the gun and let the cat out of the bag too early, or the new WhatsApp integrations are slowly rolling out to Android phones. Regardless, it is the little touches like this that help make Google Assistant the most useful of smartphone-based virtual helpers.