Google Assistant now understands Spanish on Google Home, Home Mini and Home Max
0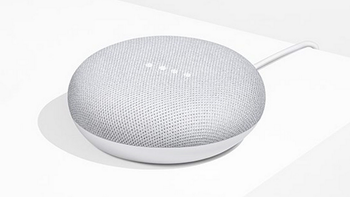 Starting today,
Google Assistant
on the Google Home smart speaker now understands Spanish. Whether you want Assistant to stream music, find out the latest news, get tomorrow's weather forecast, or turn on or off your smart appliances, you can now make the request in Spanish. To enable the virtual personal assistant to understand Spanish, you need to open the Google Home app and click on
Menu
>
Settings
>
Preferences
>
Español
.
After following those directions, you'll be able to ask Google Home the following:
Ok Google, ¿cómo será mi día?-What is on my schedule today?
Ok Google, ¿cuándo juega México-What time does Mexico play today? (for World Cup use)
Ok Google, reproducir mi lista de reproducción para hacer ejercicio-Play my favorite songs.
Ok Google, sube la temperatura del termostato-Turn down the temperature on the thermostat.
Ok Google, cantamé Las Mañanitas-Play the birthday song.
Google Assistant will speak Spanish on Google Home, Home Mini and Home Max smart speakers. And the whole line is now available in Mexico and Spain where users can make requests to Google Assistant in Spanish.
source: Google