Gmail for Android makes inserting files from Drive a breeze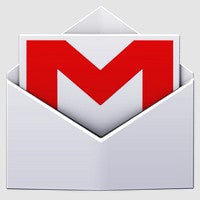 Gmail's most recent update for Android incorporates a handy workflow rearrangement - namely the function "Insert from Drive", which users will now be able to find in the drop-down options menu. Attaching files from your Drive no longer requires you to scroll through the many different apps you surely have associated with your Gmail, and instead takes only a couple of taps on the screen. Additionally, the file's settings can be accessed directly from within the mail client, making it easier to do quick security changes right before you send it off. As far as receiving files goes - you can now choose to save received attachments directly to Drive, instead of downloading them.
Among other updates, the newest release refreshes the visuals; boosts the speed and responsiveness of autocompletion for the To, Cc and Bcc fields; and adds full right-to-left (RTL) support for Arabic, Hebrew and Persian.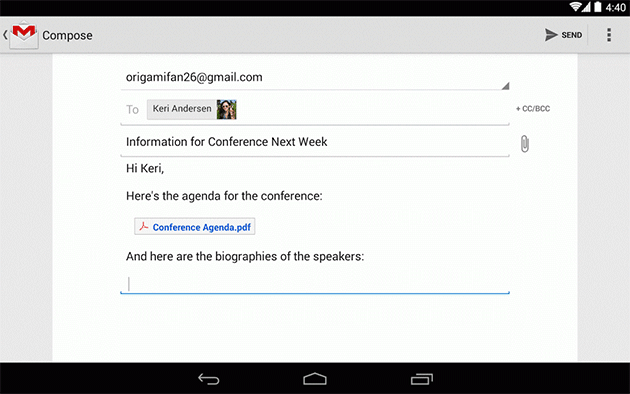 Download the latest Gmail update: (
Android
)
source:
Gmail (Google+)
via
Endgadget