Global IT spending will grow in 2013, but devices spending growth pushed down by cheap Android tablets
1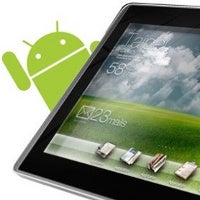 Gartner has just revised its forecast for 2013 global IT spending, but the change is mostly due to fluctuating values of foreign currencies against the dollar. Now, Gartner predicts $3.7 billion in global IT spending in 2013.
At the same time,
"uncertainties surrounding prospects for an upturn in global economic growth are the major retardants to IT growth,"
managing VP at Gartner Richard Gordon said.
"This uncertainty has caused the pessimistic business and consumer sentiment throughout the world. However, much of this uncertainty is nearing resolution, and as it does, we look for accelerated spending growth in 2013 compared to 2012."

In its forecast, the analytical company includes PCs, tablets, mobile phones and printers. Overall, global device shipments to near $666 billion in 2013, up 6.3 per cent from 2012, down from earlier projections for $706 billion.
Interestingly, it is both PCs and tablets that contribute to the growth with the biggest eroding factor being the quick arrival of cheap Android tablets that bring projected figures down. Mobile phone and printer sales are expected to only slightly offset the slowdown.
"The tablet market has seen greater price competition from Android devices as well as smaller, low-priced devices in emerging markets," Gartner said. "It is ultimately this shift toward relatively lower-priced tablets that lowers our average selling prices forecast for 2012 through 2016, which in turn is responsible for slowing device spending growth in general, and PC and tablet spending growth in particular."
source:
Tech Crunch