Gatner pronounces Samsung the #1 Android smartphone provider in the US for Q3, based on sales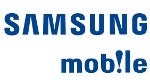 Samsung Mobile has been pronounced by Gartner to be the top Android smartphone provider, in terms of sell through to end users in the United States for the third quarter. According to the research company, Samsung Mobile held 32.1 percent of the U.S. Android smartphone market in Q3, whereas it held just a tenth of the market in the last quarter of 2009.
This has been mainly due to the smash hit that were the
Samsung Galaxy S and its US carrier versions
, which have sold more than three million units in the US to date. The Galaxy S versions are currently available for all major US carriers. Dale Sohn, the president of Samsung Mobile says in the press release:
"I want to personally thank everyone who selected a Galaxy S smartphone as their mobile handset of choice. Neither of these wonderful accomplishments would have been possible without the loyalty and support of our customers. The Galaxy S portfolio has played a significant role in Samsung's success in 2010 and we are extremely excited to show you what products, services and innovations we have in store for the U.S. market in 2011."
If what's in store for us in 2011 resembles the
Google Nexus S
, we'd say bring it on, Sammy.
source: Samsung