Garmin to unveil six smartwatches at IFA 2019, here is what they look like
2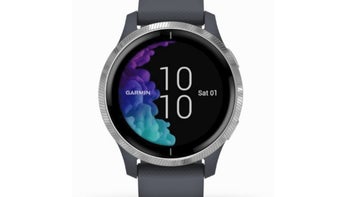 Just like Fitbit
, Garmin is expected to introduce new smartwatches at this year IFA trade fair. At least six wearables are part of Garmin's new lineup: Venu, Vivoactive 4, Vivoactive 4s, Vivomove Style, Vivomove 3s, and Vivomove 3 Sport. We're not sure yet if they will be announced by the end of August, but we can safely assume they will be showcased at IFA 2019 in early September.
A set of pictures showing all three smartwatches have just been leaked courtesy to
Winfuture.de
, which also has some info on what they have to offer. First off the Garmin Venu combines elements of a smartwatch and fitness tracker in a 43mm body.
Garmin Venu, just like the Vivoactive 4 and Vivoactive 4s will include Spotify and Deezer support, as well as activity tracking for cyclists, swimmers and runners. NFC (Near Field Communication) and payment support will be available too.
The Vivomove Style looks like a fashionista watch, featuring a colorful display and classic analog hands. However, the smartwatch does include a heart rate sensor and many fitness-oriented features among other things.
Last but not least, the Vivomove 3 Sport and Vivomove 3s look like traditional smartwatches with an additional LED panel that offers lots of tracking features and display notifications, along with other useful information. Both come with heart rate monitor, but that's about all the info we have on these two smartwatches.
There's no word on price and availability yet, but we're bound to learn more in less than a month as all six Garmin smartwatches are expected to be unveiled at IFA 2019 in the first week of September.