Galaxy S9 rumored to launch with refreshed DeX dock
12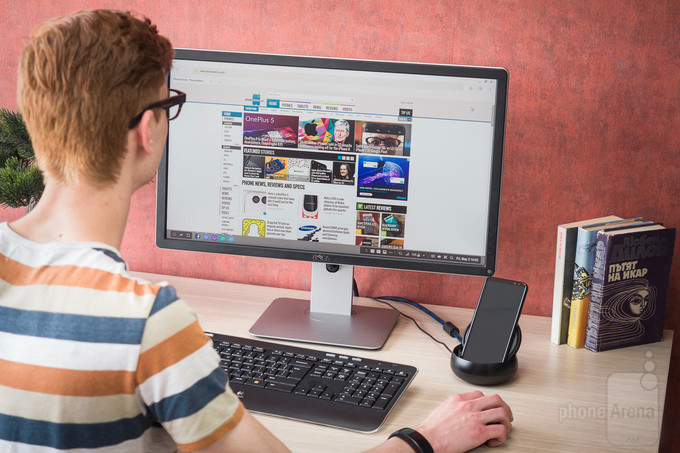 Samsung's DeX dock from 2017, connected to a mouse, keyboard and monitor
When the Samsung Galaxy S8 launched in April 2017, Samsung also launched the first generation of Samsung DeX. With DeX, users are able to plug their compatible Galaxy smartphone (S8, S8+, or Note 8) into the dock, then connect a display, mouse, and keyboard to create a powerful workstation. As smartphones become more powerful, they will be able to take on heavier workloads, and as they are becoming more expensive, who is to say that they should not take a more prominent role in our day-to-day computing?
Alongside the expected launch of the
Samsung Galaxy S9
early in 2018, Samsung is rumored to launch an updated version of the DeX dock. Venturebeat has reported that Samsung is going to be launching the new model with a new form factor to allow the phone to be placed flat, rather than standing up at an angle. Doing so will allow you to easily use the phone as a touchpad, a feature that is already available but which is rather cumbersome to use because of the orientation of the phone. It could also be utilized as a virtual keyboard, reducing the reliance on using 3rd-party peripherals. The new dock will reportedly be backwards-compatible with this year's S8, S8+, and Note8. Hopefully, if a new model of the DeX is on the horizon, it will bring other improvements that we mention in our review like the inclusion of a 3.5mm headphone jack and improved multitasking.
If you have used DeX before, we would appreciate it if you could tell us your experience with it, and if this would be a worthy upgrade over last year's model.