Full specs of the HTC HD7 confirm T-Mobile frequencies, HTC Sense widgets
6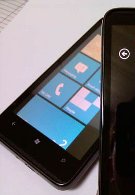 That elusive
HTC HD7
went through all sorts of rumors and speculations, until we reached today's state when a leaked spec sheet more or less seals the deal on what will the phone be like, if true. Some would say it is a slightly tweaked Windows Phone 7 version of the
HTC EVO 4G
, and they will be right, considering the 4.3" LCD screen, and the kickstand. The specs, however, coincide suspiciously with the
HTC HD2
, down to the battery capacity, so we don't know what to think about the whole legality of the leak.
We are posting the specs shot below, for you to explore every nook and cranny of the phone, before it gets officially announced. For starters, it supports T-Mobile's 1700MHz frequency, so it can arrive on Big Magenta as it is, although the leak looks like it belongs to an European version.
The HTC HD7 should be powered by Qualcomm's regular QSD8250 Snapdragon, running at 1GHz, which is a bit of a bummer, considering the 1230mAh battery. This chipset is made with the 65nm process, unlike the newer 45nm Snapdragons in the
HTC Desire HD
and the
HTC Desire Z
. When we add the 4.3" regular LCD screen, we would be only praying that the battery gets us through the day.
In the software part HTC confirms once again that it will be
customizing the Windows Phone 7 interface
somewhat. Some old school HTC Sense UI widgets will be present on the HD7, as well as new ones, like a ToDo widget. It is anyone's guess if that means full-blown HTC Sense over the WP7 interface - for now it looks like just widgets, which is the safer way to go.
What do you all think - underwhelming,
considering the expectations
, fake, or just about right for a WP7 handset?
source:
WMPowerUser