FreedomPop sets expansion plans for Europe and Pacific Rim, offering the same free monthly service
1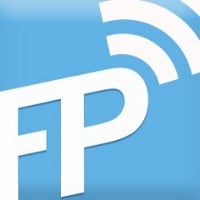 You might remember FreedomPop as being the Sprint MVNO, that offers customers 500MB of free data each month, along with 200 free voice minutes, and 500 free texts. FreedomPop wants to spread its wings to Europe, so it is starting service in Belgium, followed by expected launches in the UK, Germany, France, and Spain. From there, it is on to the Pacific Rim. This is all expected to begin playing out over the next several months. No exact dates have been announced for the actual start of service in Belgium, but CEO Stephen Stokols did say that when the dust settles, FreedomPop will be available in seven countries overseas. In the U.S., the service has attracted 250,000 customers.
The same free monthly 500MB of data, 200 minutes of voice and 500 texts will be offered in the new countries, although the paid plan pricing of FreedomPop's service overseas, has not been set. CEO Stokols promises that this portion of FreedomPop's service will be competitive with local mobile operators. The company has received $16.8 million in funding for its European expansion from venture capitalists Mangrove and DCM Capital.
In Belgium, KPN subsidiary BASE will provide the network used by FreedomPop. Networks that will be employed in other countries, will soon be announced. But unlike its service in the states, where subscribers bring their own phone or purchase one from FreedomPop, the European expansion will offer SIM cards only. This allows the company to move quickly, and to expand to new markets without worrying about providing handsets for customers to purchase. Stokols says that Europe is not as device-centric as the U.S. is.
"Euro markets are not as device-centric as the U.S. [so] we will be SIM only initially, which allows us to turn on new markets quickly, and we don't have to deal with device procurement and logistics."-Stephen Stokols, CEO, FreedomPop
Another difference between U.S. and European service lies with amount of roaming done in Europe. Belgium, for example, is a small country. The CEO said that he would offer great roaming rates, and hopes to allow subscribers to use the free data, calls and texts that they are allotted each month, in other FreedomPop supported countries on the continent.
source:
TechCrunch