Free your Transformer Prime with NachoRoot, works after the firmware update too
1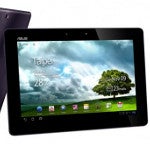 NachoRoot sounds like a yummy name for software, and it is indeed, since it roots your
Transformer Prime
back to its senses. It's the first such software we are hearing of, and therefore deserves our attention.
Asus issued a statement yesterday that it will start
upgrading the first quad-core tablet to Android Ice Cream Sandwich next week
, but eager modders have already outed a way to root your prrrecious T-Prime. The root works even after the latest firmware update, but it is not clear how rooted devices will take the big ICS update, so if you want to try it, proceed at your own risk.
The procedure involves installing the ADB software, if you don't have it already, as well as gathering a few files together, but the step-by-step tutorial in the source is fairly easy to follow, and you have the instructional video below to help as well.