ASUS says ICS coming to the Transformer Prime January 12th, bootloader unlock in the works
4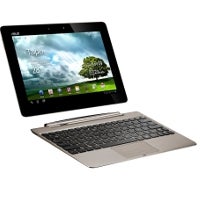 ASUS just released its
promised statement
on the Transformer Prime's locked bootloader, and also dished out some sweet news about Ice Cream Sandwich.
According to ASUS, owners of the Transformer Prime can expect to see two updates in short succession. First, there will be a firmware update to 8.8.3.33 that will be out "shortly". This update will address issues users have seen with the camera's autofocus, as well as improving UI fluidity and the ability to install APKs from the Android Market.
One thing the update will not be able to fix the
GPS problems
users have reported. ASUS attributes the issues to the metal unibody construction of the tablet, which interferes with the GPS signal. ASUS indicated they will be removing references to the GPS from their advertising literature to indicate the device is not intended to be a full-blown GPS device.
In happier news, ASUS also said that
the highly anticipated roll out of Ice Cream Sandwich will begin in just nine days
, starting on January 12th. The ICS update was promised for early 2012, and it appears that ASUS will make good on that promise.
As for the
locked bootloader
, ASUS said that
based on consumer demand they will be creating an unlock tool for enthusiasts
to use. They did not supply a timeline, and it's possible it could be a couple months. ASUS also warned that unlocking the bootloader would void the warranty. Even more interesting, they cited Google's own YouTube DRM as the reason for the locked bootloader, saying:
Regarding the bootloader, the reason we chose to lock it is due to content providers' requirement for DRM client devices to be as secure as possible. ASUS supports Google DRM in order to provide users with a high quality video rental experience…. Google video rental will also be unavailable because the device will be no longer protected by security mechanism.
So apparently Google itself has had to require stronger DRM protection in order satisfy content providers. This may mean that Google will find itself with conflicting goals when it comes to openness and DRM on Android in the future. We've reached out to Google for comment and will let you know if we hear back.
What do you guys think? There's good news and bad in this announcement – are you more likely to pick up a 'Prime now, or more likely to skip it? Let us know in the comments section!
source:
ASUS