Five Android and iOS apps for the coupon clipper in you
1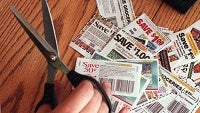 Did you know that saving large sums of money is often accomplished through incremental savings across everything you spend money on? Indeed, there are times where you will find that single score that saves you a pile of cash, but ongoing savings can be achieved by taking advantage of offers on products we use regularly, or variations on those products.
A lot of the time, not remaining brand-loyal is the key, since companies will have special offers and promotions on their products at different times, allowing you to get a break off full retail on similar products.
The nice thing is that this covers a whole scope of products from things we might buy at the grocery store or consumer electronics. If you are a bargain hunter and like to use every angle available at your disposal, here are five apps you can find in Google Play and iTunes that may aid you in your quest to save some money on your purchases of everyday items to the not-so-everyday items.