Fitbit back to school sale offers discounts on smartwatches, fitness trackers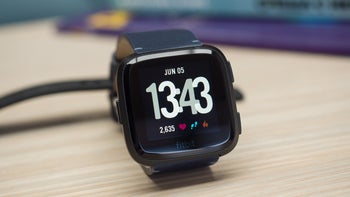 The smartwatch market has grown considerably in the last couple of years, as these wearable devices have become more useful in our day to day lives. Fitbit, one of the companies focusing on smartwatches, fitness trackers and accessories that go with these wearable devices, is running a sale that offers discounts on some of its most popular products.
If you're in the market for a smartwatch or fitness tracker, you now have the option to save up to $30 when you buy one from Fitbit. Four wearable devices are now $30 off at Fitbit, two smartwatches and two fitness tracker:
Fitbit Versa - $170 (was $200)
Fitbit Versa Lite Edition - $130 (was $160)
Fitbit Charge 3 Special Edition - $140 (was $170)
Fitbit Charge 3 - $120 (was $150)
The deals above are available via Fitbit's online store, but you can find some of these products on sale on Amazon and other US retailers. Keep in mind that the sale runs through August 24 or while supplies last and that shipping is free for any of the wearables included in the promotion.