First ported Android 4.4 KitKat ROMs are already available for the Nexus 4 and Nexus 7 (2013)
9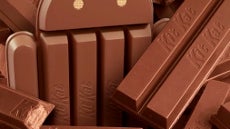 Given the growth in the Android dev space, not to mention the amount of hype surrounding the new Andoird 4.4 KitKat, it was pretty much expected that a team or two will jump the gun almost instantly and release a stock, AOSP-based port of the new source code for other devices. Unsurprisingly, it's Google's own Nexus line that is getting the first set of KitKat goodness, or well, the Nexus 4 and Nexus 7 (2013), anyway.
The ROM was ported by the critically acclaimed team behind the ParanoidAndroid custom ROM, and it really is as close to stock as it gets. Do keep in mind that it doesn't include in it things like the new Google Experience Launcher, so you'll have to sideload that one, including the Google Apps package. Of course, that is if you're actually willing to take on this risk, seeing as the Nexus line is usually pretty fast to get the next updates. Oh well, some people just ain't good with patience, so to you we say to tread carefully – if you mess up your devices, you'll be the only one to blame. You've been warned.
You can download ParanoidAndroid's Android 4.4 KitKat port for the Nexus 4
here
, and for the Wi-Fi only Nexus 7 (2013)
here
. You'll be needing them Google apps, these are downloadable from
here
. Happy flashing y'all!
UPDATE
: A ROM has also been made available for the Nexus 7 2012 edition
here
.
Recommended Stories