Alleged Huawei Mate 30 Pro renders surface (Nope, just a concept)
5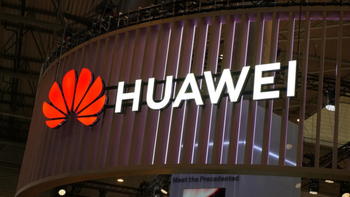 Ever since Huawei was put on the U.S. Commerce Department's Entity List, which prevents it from accessing its U.S. supply chain, the company has been forced to scramble in order to stick to its 2019 road map. Huawei has had to develop its own Android alternative and draw down on a year's worth of chips and other components that it was saving up for a rainy day. Well, it is now pouring outside and Huawei is trying to soldier on best that it can.
Citing unnamed foreign media, China's IT Home has just published (via
TechRadar
) alleged renders and specs of the Huawei
Mate 30 Pro
. The manufacturer's next premium handset will include a display with a 90Hz refresh rate; this is 50% faster than most smartphones and will allow for smooth-as-butter scrolling and mobile game play. If this sounds familiar, that is because the
OnePlus 7 Pro
also has the same refresh rate. While the size of the display is not given (
an earlier rumor has it weighing in at 6.7-inches
with a QHD+ resolution
), it will be an OLED panel. Powering the phone will be the Kirin 985 chipset, designed by Huawei's HiSilicon unit and manufactured by TSMC. The latter also churns out Huawei's own Balong 5000 5G modem chip that the Mate 30 Pro will supposedly use.
UPDATE:
As it turns out, these images are merely concepts created by a company called Phone Industry
.
A legit render of the Mate 30 Pro has yet to appear
.
A quad-camera setup is on the back using Leica optics, and the four sensors plus a flash unit are housed in a rectangular module. All that is known about the rear-facing cameras is that they will feature 50x zoom including 5x optical zoom capabilities. A primary camera, Ultra-wide camera, and ToF depth sensor will most likely join the telephoto camera on the back. The device will be powered by a 4200mAh battery and will feature a 55W fast charger.
Huawei Mate 30 Pro ditches the notch for dual punch-holes

While we can't say for sure, it is likely at this point that the Mate 30 Pro will have Huawei's own ArkOS pre-installed. The company is said to be testing the platform
along with Russia's Aurora operating system
. The latter is a descendant of Jolla's Sailfish OS, which in turn was derived from Nokia's gesture-based MeeGo. Things look bleak for Huawei at this moment as the worst-case scenario could see Huawei's phone shipments dropping from 206 million last year to as low as 125 million next year. However, U.S. President Donald Trump previously indicated that while Huawei was placed on the list for security reasons, the company could be used as a bargaining chip to extract better terms from China in trade talks. Both nations are currently in the midst of a trade war instigated by the Trump administration. That means that if both sides reach a new trade agreement, Huawei could be removed from the list and return to business as usual.
The renders of the Huawei Mate 30 Pro show dual punch-holes in the upper left of the display to house the two front-facing selfie snappers. The color options that were shown in the renders include Classic Blue with a gradient rear panel and Red with a semi-frosted rear panel. Last year's
Huawei Mate 20 Pro
was a big hit for the company and was released last October. It was the first smartphone with reverse
wireless charging
, a feature that Samsung included under the PowerShare name with its
Galaxy S10
line. Apple is expected to include a similar feature with the 2019 Apple iPhone models.
Don't expect to see the Huawei Mate 30 Pro offered by U.S. carriers. Back in 2018, it appeared that
the Huawei Mate 10 Pro would be offered by both AT&T
and Verizon. But both backed off amid suspicions that the U.S. government gently twisted both companies' arms. The U.S. fears that Huawei devices contain a back door that will act as a conduit sending information to Beijing at the behest of the country's communist government. The company has repeatedly denied this claim.