Huawei is reportedly testing a Russian operating system to replace Android
15
Google, as you already know, has cut ties with Huawei due to the placement of the latter on the Commerce Department's Entity List. Being on the list prevents Huawei from obtaining parts and software from its U.S. supply chain. Losing its Google Play services license means that the Chinese phone manufacturer can no longer install the Google version of Android, including Google's core apps and the Play Store, on its new phones.

Two unnamed sources cited in the article claim that Huawei Deputy Chairman Guo Ping spoke with the Russian Minister for Digital Development and Communications, Konstantin Noskov, about using Aurora. The latter happens to have been developed by a company jointly owned by Russian wireless provider Rostelecom and Russian businessman Grigory Berezkin. A third source claims that Vladimir Putin and Xi Jinping both spoke about this very matter. And yet another source, one who works for the Chinese government, says that "China is already testing devices with Aurora installed on them." Also being discussed is the possibility that Huawei could have some of its phones produced in Russia along with chips and software.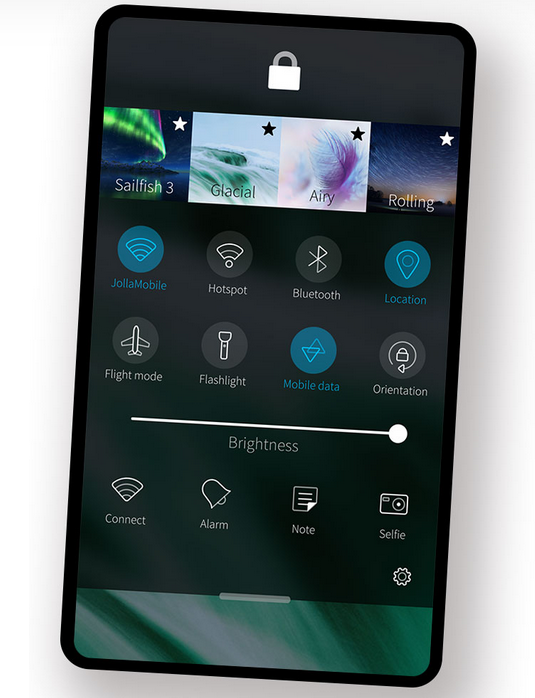 The Aurora operating system is based on Sailfish OS, pictured here
The Sailfish OS evolved from the MeeGo gesture-based platform that was used on the
Nokia N9
. Despite the popularity of the device and the software (which might have been ahead of its time, this was 2011 after all), then Nokia CEO Stephen Elop
decided to hitch the Nokia name to the Microsoft Windows Phone platform
. That decision proved to be fateful and fatal to the Finnish company. For MeeGo, it was one and done and the Nokia team that developed it created a new company called Jolla that took MeeGo and went forward with it. And that is how Sailfish OS was born.
Will Huawei use Aurora or its own Hongmeng OS? Or will a last-second trade deal between the U.S. and China result in the removal of Huawei's name from the Entity List and allow it to once again license Google Play services? Stay right here as this fluid situation continues to develop.