First Pre Palm 2 ad released by HP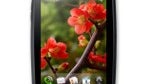 It's been quite a journey for Palm. When the
Palm Pre
was released in early January 2009 many people thought this is the device that will be able to knock Apple's iPhone from the top. Now, we all know that things didn't turn up that well for Palm, but now we're edging closer to their second attempt.
Now owned by HP, the first commercial aimed at advertising the new
Palm Pre 2
is already here with HP indicating that the fact they are a much bigger company compared to how big Palm were back in 2009 will allow them to splash more funds for advertising the new device. As for now, it's not known how many outlets will show the ad.
As for the commercial itself, it's 34 seconds in length and is aimed at emphasizing all the advantages of the Palm Pre 2 – the device's speed, the new webOS 2.0, Just Type, the cool applications and the true multitasking.
Check it out for yourself below and don't forget to comment what are your first impressions of the device – is it going to make it to the top or its future is to be lagging behind the competition. The rumoured release date for Palm Pre 2 is 11th of November and its first carrier will be Verizon.
source:
Electronista