Finally: granular, simplified app permissions control coming to Android M
6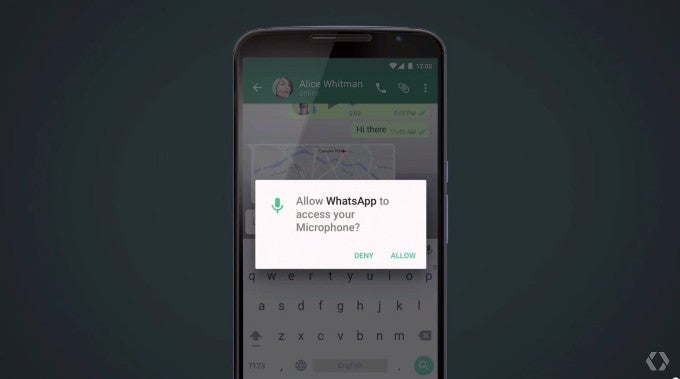 Google I/O 2015 kicked off and the highlight, as usual, is the next version of Android. For 2015, we have the M release of Google's OS, a polished and improved update that further evolves the platform and doesn't revolutionize it in any way.
Just like we suspected, one of the new features is granular control over the permission that each app requires, giving Android users
"meaningful choice of control"
. In Android M, this handy feature will enable users to deal with simplified and more straightforward permission requests: say goodbye to the numerous dialogues that overwhelm you when you try to install a new app from the Play Store.
In Android M, once you install an app, you will be asked to grant permission for а certain component of your device only after you've opened the app and tried to access a certain feature that requires access to the component in question, say, the microphone or the camera.
In addition, users will have access to a dedicated menu section in the Settings app that will allow you to grant or revoke permissions whenever they feel like it, giving them full control on what apps can access.
As a refresher, all versions of Android after 4.3 Jelly Bean have allowed users to grant or revoke app permissions after they've installed a given app, but this functionality is deeply hidden in the OS itself and can't be accessed without a third-party app, with the most popular being App Ops (requires root for certain versions), making it a bit tricky to access it.