Finally - Samsung to launch a Tizen smartphone in India on December 10
23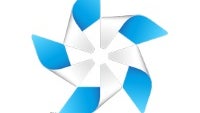 When it comes to Tizen handsets, the chances of one seeing the light of the day have been consistently close to those of Lucifer's domain freezing over. Yet, not long ago, we had a substantial rumor that a Tizen-powered low-end Samsung Z130H smartphone will be released by the end of 2014. Now, the South Korean Maeil Business Newspaper echoes the same rumor by suggesting that Samsung will announce its first Tizen smartphone, the Samsung Z1, on a Dec. 10 conference.
Allegedly, this device will be a sub-$100 offering that is set to debut in India first. Such a price tag sounds unusually aggressive for Samsung, but it's not like the company is selling crazy hardware on the cheap. In fact, the Z1's purported specs sound hopelessly out of date. We're talking about a 4-inch 480x800 display, a 3.2MP main camera and a VGA front cam, a dual-core 1.2GHz Spreadtrum processor paired with 512MB RAM, dual-SIM, 3G and Wi-Fi connectivity. Hopefully, at this point Tizen is tight and optimized enough to perform smoothly on these antiquated internals. For all we know, the Samsung Z1's Tizen build looks a lot like
a cartoony portrayal of the company's TouchWiz UI
.
Originally, Samsung wanted to roll out a Tizen phone in Russia by Q3 2014, but the company postponed its ambitions in order to enhance Tizen's app ecosystem. It did, however, make use of the platform for three of its smartwatches, the Gear S, Gear 2, and Gear Neo. Now, Tizen enthusiasts (raise your hands!) have a little more to look forward to.