Facebook reports it had over 1 billion monthly active users during the first quarter
6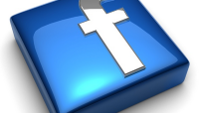 Apple wasn't the only major tech company to report good earnings on Wednesday. Social networking site Facebook chewed up Wall Street's expectations and spit them out. And inside the numbers, Facebook reported that the number of its members that are using the site from a mobile device had surpassed the 1 billion mark. More precisely, Facebook had 1.01 billion mobile users on a monthly basis from January through March, which was a 34% jump over last year.
Facebook accounted for 17.5% of the $18 billion mobile ad market last year, up from 5.4% in 2012. This year, EMarketer expects the mobile ad market to soar to $31.45 billion with Facebook accounting for 21% of that total.
"People are moving to mobile, and Facebook is one of the favorite apps."-Cathy Boyle, analyst, eMarketer.
With
a new mobile ad network on the way
, Facebook is counting on mobile more than ever. 59% of Facebook's revenue came from mobile in the just reported first quarter. That is a leap of 29% from the 2013 first quarter. Overall, ad revenue soared 82% year-over-year. When you can report numbers like that, it makes Wall Street a lot less nervous about
the company spending $19 billion on WhatsApp
, as analysts come to the conclusion that "Zuckerberg's got a plan". And than plan is all about Facebook focusing on the mobile space, because that is where the people are going. The average American spent over 3 hours a day on a mobile device in Q1, up from two hours and twenty minutes a day in the first quarter of 2013.
source:
USAToday
,
TechRadar