Facebook could launch its mobile ad network this month
7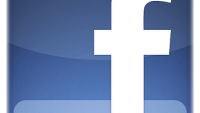 With Facebook holding its Developer Conference on April 30th, there is speculation that the social media network will use that opportunity to introduce its own mobile ad network. This move would allow developers and publishers to use Facebook's data to better target ads. And Facebook gets a slice of the pie even when its users are on a non-Facebook mobile site.
Back in January, we told you that
Facebook was testing its own mobile ad network
, to post ads on free third party apps. With all of the information that Facebook has on you (don't kid yourself, they know you better than your own mom does), it can serve up some tasty, relevant ads that are perfectly suited for you.
Originally, Facebook gave a wide berth to the idea of starting a mobile ad network, because it had no mobile ads to put on other sites. But when you consider that the company generated $1.24 billion in revenue from mobile ads over the final quarter of last year, it sure sounds like it can deliver and network a large number of mobile spots. The company will be coming in late to a crowded space where Google's AdMob, Apple's iAd and many others lie. More than 50% of Facebook's mobile ads are "app-install" ads where mobile users click on the ad to install the app that paid for the ad. As if Facebook needed more competition, Twitter has started pushing out "app-install" ads of its own.
On Wednesday, Facebook will report its quarterly earnings, and we should have a better idea of how important a mobile ad network will be to its future growth. In Q4 of 2013, mobile ads made up more than half the amount of Facebook's ad revenue.
source:
Recode
via
AndroidCentral