Facebook Messenger update adds support for group calls with up to 50 recipients
3
Over the next 24 hours, those with the Facebook Messenger app on their iOS or Android device will receive an update with a pretty sweet feature attached. A group chat can turn into a VoIP group phone call at the tap of the phone icon on the screen. You can then remove certain participants from the conversation by turning to the next page.
You will know that the update has hit your phone when you see the phone icon on your screen when you open the app. Up to 50 participants can be part of a group call at the same time. Those who miss the initial call can still join in with a click of the phone icon. And viewing the screen will allow the caller to see who has and who hasn't joined in.
A Facebook Messenger spokesman explained why the messaging app is getting this feature by saying, "There are situations where typing isn't enough and when people prefer talking to one another." And there might be situations where audio isn't enough either. In an interview last year, Messenger's product chief Stan Chudnovsky said that group video chat is a capability that many of the app's subscribers might be interested in down the road. He added that such a feature would be a big deal if video stabilization could be added.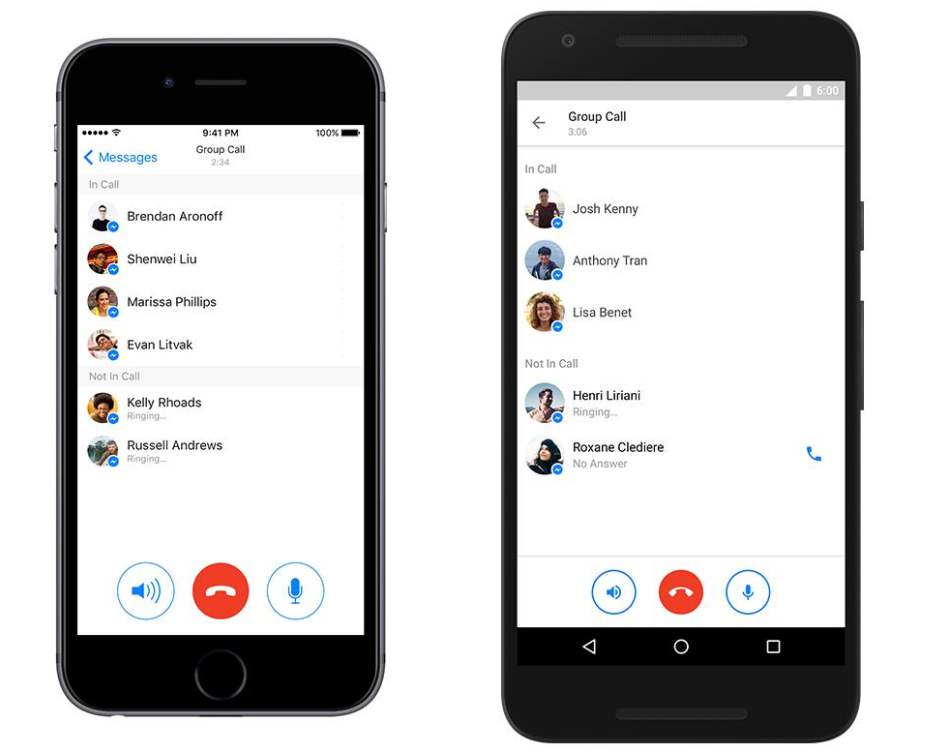 Facebook Messenger group calls on iOS (L) and Android (R)
source:
Facebook
via
TechCrunch