It's game over for Facebook's Instant Games platform on Messenger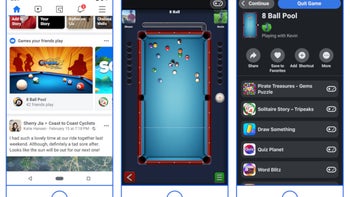 After two years Facebook had decided to remove Instant Games from Messenger and gradually migrate them to Facebook.
Back in 2018
, Facebook launched Instant Games for gaming Groups and Facebook Lite, while this year the social network announced the new Facebook Gaming tab, which is meant to allow players to find and play Instant Games.
Earlier this week, Facebook announced that to keep Messenger faster, lighter and simpler, it decided to migrate Instant Games play sessions from Messenger to Facebook and the Facebook Gaming tab.
The first step is to completely remove
Instant Games
from the new version of Messenger for iOS, starting later this summer. Although players in Messenger will continue to access games through thread updates and chatbots, the gameplay itself will app switch to Facebook.
Facebook also announced that it will start collecting feedback from the community this month, to try and minimize any issues that might affect developers and players following the removal of the Instant Games from Messenger.
Starting with the next version of Messenger for iOS, the Facebook Gaming tab should become the primary home for Instant Games within the Facebook family of apps. The
official announcement
doesn't contain any details about the Android version of Messenger, but we don't doubt that the changes will affect Android users as well.