Facebook Events app coming soon to Android devices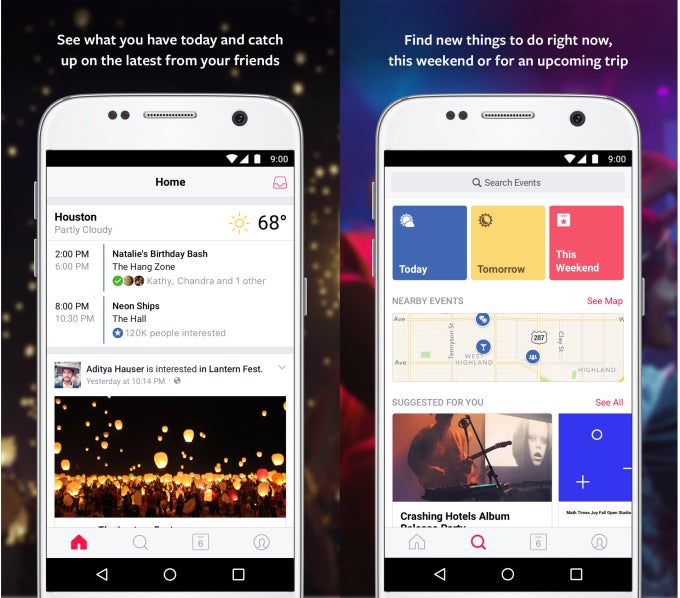 The
Events
application developed by Facebook made its debut on the iOS platform a few months ago. At that time, Facebook didn't mention when exactly the app will arrive on Android devices, but those who have expected it since October won't have to wait too long now.
According to
TechCrunh
, Events' release on the Android operating system is imminent. The application will be made available for download via Google Play store in the next couple of days.
With Events, Android users will be able to to search for events that might interest them or their friends. Just like on the iOS version, Android fans will be able to quickly catch up on new events their friends are interested in, recently-announced events by the
Pages
they like, and updates from events they're already connected to.
The application also allows users to browse event recommendations based on time, location and interests. The
Android app
shows where exactly these events are taking place on an interactive map, but users can also search for events in any region in case they plan to travel to another city.
Furthermore, Events by
Facebook
allows you to keep track of all the upcoming events in the calendar you plan to attend. You can also choose calendars that you want to add from the phone and view them in the Facebook events.
All actions that you take on events in the Android application will show up and on Facebook, so you friends will know what events you're interested in. Obviously, you can share these events with your friends even if they don't have the application installed.