FCC to auction off 10MHz of spectrum for mobile use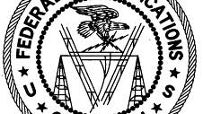 The FCC announced on Thursday that it was auctioning off
10MHz of spectrum
in the 1915-1920 MHz and 1995-2000 MHz (H Block) range. This comes about after the agency agreed to adopt the H Block Report and Order. The FCC says that by auctioning the spectrum, it enables carriers to keep pace with the strong demand for wireless service. Under the
Middle Class Tax Relief and Job Creation Act of 2012
(Spectrum Act) the agency is required to license 65MHz, including the 10MHz in the H Block, by February 2015.
"The commission must continue to ensure that the nation's wireless networks have the capacity, speed and ubiquity to keep pace with consumers' expectations, and their ever-rising demand, for mobile services."
-Mignon Clyburn, Chairwoman, FCC
The Report and Order that the FCC will follow in this matter, states that the 1915-1920MHz band will be paired with the 1995-2000MHz band and licensed on an Economic Area basis. H block licenses will be assigned via
competitive bidding
and the auction could take place as soon as early next year. The FCC has considered auctioning off the same spectrum bands in the past, but was concerned about interference with a block of PCS spectrum.
Sprint thanked the agency for its decision. The nation's third largest carrier owns PCS spectrum near the frequencies that will be auctioned and thanked the FCC for adopting "
balanced rules to protect neighboring licensees from interference while assuring H block licensees the flexibility necessary to provide wireless broadband services."


source:
FCC