FCC stops the clock on it's review of AT&T's acquisition of Alltel, as it awaits more information
3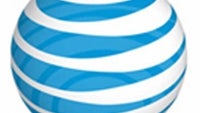 Last January,
AT&T announced that it was buying mobile operator Alltel for $780 million
. As the FCC nears the end of its 180 day review period, the Feds have called a time out and have stopped the clock. It seems that the agency has some questions about how AT&T plans on having some of Alltel's customers make the transition to the nation's second largest carrier.
With the purchase of Alltel's licenses and retail stores come 585,000 customers. Alltel's signal rises above 4.6 million people residing in Georgia, Idaho, Illinois, North Carolina, Ohio and South Carolina.
The FCC's concern is that AT&T doesn't have a game plan in place to transition Alltel's more than 180,000
pre-paid
customers over to AT&T. It seems that while the FCC is happy with the way that post-paid customers will be making the switch to AT&T, the agency is worried about AT&T's apparent lack of attention to Alltel's pre-paid accounts. And the FCC is worried enough to stop the 180 day review countdown on day 175. AT&T says it will continue to work with the FCC to settle all issues.
"AT&T is extremely disappointed at the FCC delay today on this small transaction. AT&T is ready, willing and able to make significant network investments in these rural territories to bring HSPA+ and LTE services to Allied's customers, an investment that will not occur but for this transaction. AT&T has actively worked to address FCC concerns and will continue to work with the Commission until all issues are resolved."
-Jim Cicconi, Senior Executive Vice President of External & Legislative Affairs, AT&T
source:
FCC
,
AT&T
,
PhoneScoop
via
AndroidCentral