FCC releases 'smartphone security checker' to help newbies
1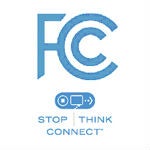 The FCC is looking out for you, and wants you to be safe and understand how to do some basic things with your smartphone. With that in mind, the FCC has released the 'smartphone security checker' to help newbies to understand some basic things like password security, and backing up data from your smartphone.
The FCC starts out by scaring you, and explaining why you may need this info, by saying there has been a 350% increase in "mobile security threats" since 2010. With that in mind, the new checker is intended to "help consumers protect their mobile devices this holiday season." The checker allows users to select their OS of choice, and gives a bullet-point list of tips for important things that many casual users may not know, like setting PINs and passwords, installing apps from "trusted sources," installing patches, and what to be wary of when "on open Wi-Fi networks."
There is some good info on the site. We don't expect that many of our readers will need it, but it could be a good link to have ready for friends and family.
source:
FCC