Evernote now syncs "four times faster" thanks to a new synchronisation engine
1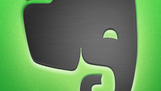 Evernote Corporation has recently finished updating the synchronisation engine of its sync servers. As a result, syncing is "about four times faster" now, the company claims. It seems that the whole process of updating the servers took Evernote almost a year. This "fundamental redesign"was done in order to cope with the increasing amount of data, which the millions of Evernote users sync on a daily basis. During the past several months, the company has been gradually updating its "more than 700" servers, and currently all of them run the updated sync engine.
"When we originally designed the architecture, we only had to support a few thousand, mostly single-device users, taking text notes for themselves. Now, we have tens of millions of users, most using multiple devices, storing and sharing notes, photos and documents.Our infrastructure has grown from a dozen servers to more than 700 in multiple data centers. Our original sync architecture has held up reasonably well throughout all this growth, but we knew it wouldn't last forever."
- said Phil Libin, the CEO of Evernote.
The company states that users with personal and "small accounts" shouldn't necessarily notice a big improvement in their overall experience with Evernote. However, users with vast amount of data in their accounts, users that sync notes between numerous devices, and Evernote Business users should definitely notice the "massive improvement" in the overall sync speed of the service. The update applies to all versions of the Evernote app.
Speaking of apps, Evernote states that it is about to update all of its apps, APIs, and developer guidelines soon, so that they can benefit from the new capabilities of the sync servers. According to the company, "this will make sync even faster".
Download: Evernote (
Android
|
iOS
|
Windows Phone
|
BlackBerry
)
source:
Evernote
via
Engadget