Entire tablet market slumps in Q1
4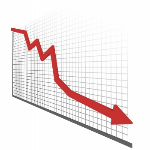 Just a few days ago, DigiTimes predicted that
Q2 tablet shipments could be as high as 21.6 million units
, and manufacturers would love to see that because IDC has reported that the entire tablet market slumped in Q1. IDC had predicted that the market would see a downturn this quarter, especially after a record-breaking 28.2 million unit Q4 to end 2011, but the slump was worse than expected, down to just 17.4 million shipments in Q1.
Apple had a relatively good quarter, increasing its share of the tablet market from 54.7% in Q4 2011 to 68% in Q1 2012, but recording fewer shipments (15.4 million in Q4 2011, and just 11.8 million in Q1 2012.) Samsung took over second place as Amazon took a huge plunge. In Q4 2011, Amazon surprised everyone with 16.8% of the market on 4.8 million shipments, but dropped to just 4% this quarter.
Lenovo and Barnes & Noble rounded out the top 5, which makes us wonder where Asus would have landed on the extended list. Overall, Android tablets made a poor showing, so there needs to be a big turnaround to hit the numbers DigiTimes predicted.