Download these paid iOS apps for free and save $26
2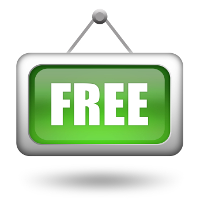 How would you like to save $26? That is what the following six paid apps would normally cost iOS users. But for a limited time, these six can be downloaded for free on your Apple iPhone, Apple iPad or both. Let's not waste any more time.
Car Camera
is a handy way to turn your Apple iPhone into a dash-cam. Normally $3.99, you can record your trips and provide evidence against speeding tickets or accidents. And with the app, you can embed the video with time, speed, coordinates and heading. You should have a car charger because this app will wear down your battery.
The next paid app that is free for a limited time is
Fragment
. This app is for the iPhone and iPad, and normally costs $1.99. Fragment adds prism effects to your pictures. Moving right along,
AppAlchemy
is an eBook that teaches you the finer points of taking snapshots with your iPhone. The book will help you decide which camera apps to download. Learn about Production Apps, Grunge Apps, Light and Blur Apps, Toon and Graphic Apps, Film Looks Apps, Dramatic Black & White Camera Apps, HDR Apps, and Auto FXs Apps. Available only for the iPad, this app normally is $4.99, but is free for a limited time.
Usually $9.99,
Observer Pro
is for the iPhone only. This app helps with astronomy planning. You'll know exactly when a specific object can be viewed through your telescope. Unfortunately, the developer is in the process of updating the app to iOS 8, but for now the app is free until the updated version is available. Next is
Typic+
for the iPhone and iPad. Free now, this app is usually $1.99 and is among the top photo apps in 60 countries. With Typic+, you can add captions to your photos. The app offers 84 fonts and 162 design elements. You can also pick from 27 frames and a 21 color palette. With the app, you can store 4 versions of your company's logo, and add it to your pictures.
Finally, you can download
Gravitations
for free. Made for both the iPhone and iPad, the app is a space puzzler that offers 2500 unique missions for you to complete. Pilot your craft, avoid obstacles, save astronauts and reach your target.
All six apps are in the App Store, waiting for you to download them for free. Don't delay, because they could revert back to being paid apps at any time.
source:
CarCamera
,
Fragment
,
AppAlchemy
,
ObserverPro
,
Typic+
,
Gravitations
via
RedmondPie