Do you own a selfie stick?
54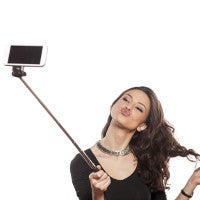 Face it: it was only a matter of time before we finally addressed the seemingly exploding popularity of selfie sticks by asking whether you yourself own one. And today we're doing just that.
It should come as no surprise, either —
we're obviously big enough on the selfie phenomenon
to notice and even care a little bit. And while the phoneArena offices remain selfie stick-free, there's no telling when we might step into the future and procure one for ourselves. In our experience, however, selfie sticks have just as many (if not more) detractors than adopters, and that probably has to do with people's dislike for what would appear to be a tad too conceited people. Of course, a selfie stick doesn't necessarily mean that you're full of yourself, and is a genuinely useful tool if you'd like to get more into the shot than you would usually.
So, do you own a selfie stick?