Devices running Amazon's Alexa can listen to SiriusXM's holiday music content for free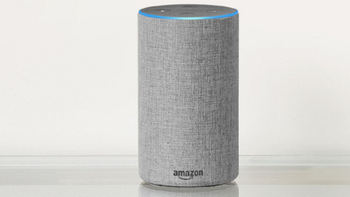 Do you have a device that features Amazon's Alexa virtual personal assistant? If you do, you'll be happy to hear that you can easily get into the spirit of the holiday season by streaming holiday themed music for free from SiriusXM. Starting today, Alexa will stream not only Christmas content, but also Radio Hanukkah, Jazz Holidays, and more. And it won't cost users a penny.
This deal is offered in the U.S. and Canada to consumers who are not already SiriusXM subscribers. Overall, there are 15 holiday music channels being offered for free including acoustic, Christmas classics, pop content, jazz, Latin classics, Hallmark Channel, traditional holiday music and more.
To access these free holiday music channels from SiriusXM over your Alexa enabled device, all you need to do is open the Alexa app on your smartphone. Click on the link reading "Enjoy Free SiriusXM" and activate the appropriate skill. Once that is done, you can ask Alexa to start streaming the content by saying, "Alexa, play Radio Hanukkah on SiriusXM."
If your Alexa enabled device happens to be an Amazon Echo smart speaker, you can still take advantage of
the previously announced promotion
offering three free months of SiriusXM service to Echo owners.