Developers say that app approval turnaround time from Apple have improved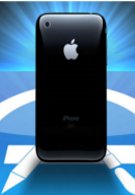 The new year has brought along some great tidings for developers who are eager in getting their apps approved by Apple. Previously the whole process would take an extensive amount of time – where Apple would scrutinize every aspect of it so that it met their specific criteria for the App Store. Various developers are now applauding Apple for their improved efforts in the turnaround time for getting apps approved since the new year rolled along.
One particular developer was stunned to find that his submission took a mere 48 hours before he received a message saying it was approved – he submitted it on a Saturday and subsequently approved on Monday. Other developers are saying the same thing about the speedy approval time Apple is providing now. Since the return of iTunes Connect, which was disabled from December 23-28, developers have said Apple's performance has improved significantly. So far the outlook is great for those eager to get their apps to iPhone owners – and the speedy approval time doesn't look like it's compromising quality at the same time.
via
AppleInsider