Deutsche Telekom rejects $15 billion offer from Iliad for T-Mobile
3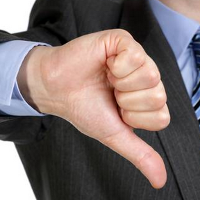 German telecommunications giant Deutsche Telekom has turned down a
$15 billion bid from French telecom Iliad, for 56.6% of T-Mobile
. The former owns a controlling 67% interest in the fourth largest carrier in the states. Iliad valued its bid at $36.20, a 17% premium over Wednesday's closing price. T-Mobile closed Thursday at $32.91, a gain of 6.4% for the day.
Sprint and T-Mobile are believed to have
shaken hands and agreed on the broad strokes of a deal
that values the upstart carrier at $32 billion for the entire company. U.S. regulators are
not as keen on dropping the number of major U.S. carriers to three
. Still, there is speculation that the Sprint bid for T-Mobile will be announced in September.
Iliad is just as much of an upstart in France as T-Mobile is in the states. But its surprise bid really had no chance of being accepted by Deutsche Telekom. Iliad has 8.6 million mobile subscribers compared to the 50 million cellphone subscribers signed up with T-Mobile. Iliad's market cap, at $15 billion, trails T-Mobile's $24.8 billion.
It was quite a wild day for T-Mobile. Earlier, the company
reported the addition of 579,999 net postpaid subscribers
to pace the industry in the U.S. for the quarter.
source:
NYTimes