Deal: movie rentals now at 50% off on Google Play, Linkin Park's debut album is free
2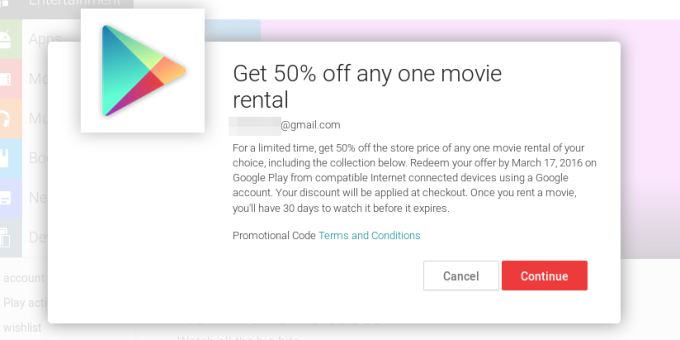 If you're in the mood for a movie but don't want to get out of the house for the experience, you might want to check out the recent promotions on Google Play.
Starting today and lasting until March 17th, movie rentals are 50% off on Google Play. This promotion doesn't restrict you to a predefined list of movies; just add anything you like in the cart, and you'll see the discount applied at checkout. The offer is only valid for one movie rental, the next one will be billed at full price.
If you're new to movie rentals on Google Play, note that you'll have 30 days to start watching the movie, and two days to finish watching it once you start.
If you're looking to watch a movie without spending a dime, Google is also offering up the movie Bling for free download. The animation, a Google Play exclusive at the moment, features voice acting by Taylor Kitsch, Carla Gugino, James Woods, Tom Green, Jennette McCurdy, Jon Heder, and Jason Mewes. Here's the official trailer:
Looking past movies, nu metal fans will probably be interested to learn that Linkin Park's 'Hybrid Theory', the band's breakthrough album, is available for free MP3 download from Google Play. Hybrid Theory, a 12-track album which was sold in more than 10 million copies in the US alone, is usually priced at $11.