Deal: Get a free iPhone 7 32GB from Verizon when you add a new line
2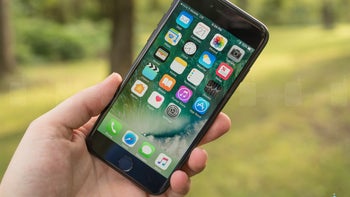 Getting a smartphone for free from US carriers is easy enough if you're not looking for an Apple iPhone. It seems easier for Apple fans to get an older iPhone for free rather than a new model, but that involves agreeing to a long-term contract in many cases.
If you don't mind that, Verizon has a great deal on the
iPhone 7
, which usually sells for $445 outright. It looks like you can get one for free on Verizon's 24 months Device Plan, down from $18.74 per month.
You can even choose between four colors – Silver, Gold, Rose Gold, and Black, as the Jet Black looks like it's out of stock. If you feel like you need more storage, the 128GB
iPhone 7
is on sale as well, but you can only get it for $5 per month for 24 months, down from $22.01.
Both deals are great price-wise, but they have some downsides as well, such as the fact that you'll be tied to a long-term contract while getting a rather old iPhone.