Deal: Unlocked Moto G6 Play is just $80 ($120 off) at Best Buy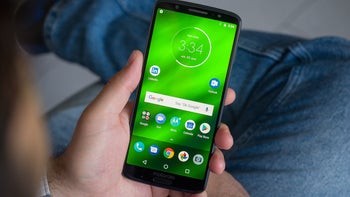 The
Moto G6 Play
is the cheapest smartphone in the Moto G6 family, but Best Buy is making it even easier to decide whether or not to get the phone. Although the deal comes with one important requirement, it's worth taking a look at what the US retailer has to offer.
First off, the Moto G6 Play usually sells for $200, but Best Buy has it on sale for just $80. The only "issue" would be that you have to activate it right away with Sprint. You could also activate it with AT&T and Verizon, but that means you'll have to pay $130 to buy.
Also, if you don't want to activate your Moto G6 Play with any US carriers, Best Buy will only sell you one for $180, just $20 cheaper than the list price. The only advantage of having an unlocked Moto G6 Play is that you can switch carriers whenever you want.
The unlocked
Moto G6 Play
comes with 32GB internal memory and 3GB RAM. Although it ships with Android 8.0 Oreo, you'll soon be able to update it to Android 9 Pie.