Deal: Save $70 on the Asus ZenWatch, down to $129.99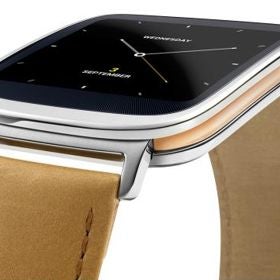 If you're in the market for a smartwatch, then the cut-price Asus ZenWatch may tempt you at the discounted price of $129.99. Like many wrist computers running on Android Wear, it has
recently been superseded
, although since the smartwatch market is yet to really mature, the original model serves as a more-than-capable introductory purchase. Under the $150 mark, you may feel more inclined to take the plunge, and with a massive saving of $70, Best Buy's offer equates to more than one-third off the usual retail price.
This isn't the first time that we've seen the Asus ZenWatch hit the sub-$130 mark. Only a couple of weeks back, it was
available for $129
on Google Play. But if you weren't quick enough to the draw or simply missed that ship, then you can snap up this smartwatch almost as cheaply through Best Buy.
In our own
review of the Asus ZenWatch
, we found it to be a sturdy, nice-looking device with a rather endearing, premium finish. With an aesthetic charm comparable to that of the
Motorola Moto 360
, it's a good all-rounder. Sure, it suffers from distinctly average battery life and a looming sense of
uselessness
, but that's pretty much the story across the smartwatch arena at its current duration.
If you consider yourself as being an early adopter, the general uncertainty surrounding the smartwatch market means that if you do go ahead and buy one even now, your record remains unblemished and your geek credibility intact. Should you plan on indulging, the Asus ZenWatch is, at $129.99, a very good deal, and you'd struggle to find anything better for that kind of money.
Should you be craving a new toy without the hefty cost, the purchase link can be found at the source.