Deal: Save $200 on the unlocked Pixel 3 and Pixel 3 XL at Google Fi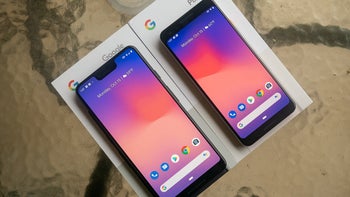 For the first time ever, Google is expected to launch a pair of mid-rangers, the
Pixel 3a and 3a XL
, but that doesn't mean that we won't be seeing new top-tier phones coming from the search giant later this year.
Until that happens, Android fans have the chance to buy Google's most recent phones, the
Pixel 3 and Pixel 3 XL
for much less than the usual retail price. Google Fi has them both discounted by $200,
a similar deal
that you can find on the Google Store as well.
However, the advantage is that you can actually pay for the phones with your plan. Of course, the phones come unlocked, so if you don't plan to use them on Google Fi, you'll have to pay upfront for the phones.
If the deal suits your needs, you'll be happy to know that Google Fi now sells the Pixel 3 for just $600, while the Pixel 3 XL costs just $700, down from $900. In case you're going the pay with the plan route, prices start at $24.95 per month. Also, if you have another phone that you want to trade it, you can pay as little as $364 for the Pixel 3 and Pixel 3 XL.