Deal: Amazon lets you save 40% ($120) on Apple's Beats Solo3 wireless headphones
We may earn a commission if you make a purchase from the links on this page.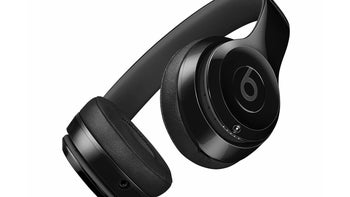 The Solo3 are probably among the best headphones released by Beats. Although they better fit in the mid-range category, the Beats Solo3 wireless headphones sell for $300 when they're not discounted, which not unusual for an Apple product.
However, unlike Apple phones and smartwatches, the Beats headphones get bigger discounts. Also, you can find them on sale more often than not, especially a year after launch. The Beats Solo3 headphones have been one of the best Prime Day deals, as customers could buy a pair for just $140. Other cool headphone offers can be found in our
AirPods Prime deals
article.
Unfortunately, the deal only lasted a few days, so if you missed the promotion and still want to buy the Beats Solo3, you can find them right now on Amazon for 40% ($120) off. You'll indeed have to pay $40 more than the Prime Day price, but it's the best deal you can get right now.
The Beats Solo3 are amazing when it comes to battery life, as they offer up to 40 hours of playback. Also, 5 minutes of charging gives you 3 hours of playback when the battery is low. If you plan to pair it with an iPhone, you'll be pleased to know that you can take calls, control your music and activate Siri with the multifunctional on-ear controls.
The headphones work on Android smartphones as well and you should get the same sound experience as you would get on an Apple device. On top of that, they come in a myriad of colors including Gloss Black, Citrus Red, Defiant Black-Red, Matte Black, Silver, and many more.
Amazon Prime Day is upon us—and we've picked out the best deals and promotions for you, from Amazon and others, and brought them to our PhoneArena deal hub.
Recommended Stories